Description:
This add-on adds a derpy golem into your game which has an appearance similar to the cookie monster. The Derpy Golem is very dangerous as it will chase down anyone in his surroundings and try to kill them. And if he can't reach to them then he will simply shoot them with fire cannon which is mounted on his right shoulder.
Creator: Kagepreston, Twitter Account
How does it work?
The creeper is replaced by the Derpy Golem. He's considered a boss, so make sure you're well prepared before entering a battle with him.
Replaces Creepers
Deals 15 damage points
Attacks all monsters and players
Shoots fire charges if it can't reach you
Health: 150 (75 hearts)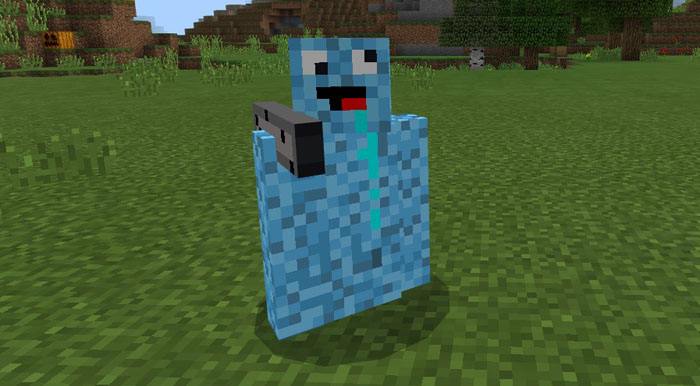 Installation
Activate the packs for a world in-game
TAGS :
---