Description:
Stop and take a moment to enjoy the view of the landscape. With this pack, you'd get a new feeling to your Minecraft experience while maintaining a vanilla feel. The beautiful sky texture packs goal, is to simply add a pleasing view to players who love to admire their worlds.
Hello Guys! It's Fallen again and I return with my second texture pack that I have been working on! I made The Beautiful Sky Pack as some form of alternative since update 1.16.201 added the renderdragon to Windows 10. Since shader support has yet to be learned for this update, I decided to implement a sky that gives off some form of shader details. I really hope you guys like the pack!
Tweaked
Sun

&

Moon

Textures

The Sun and Moon textures have been modified but still keep the original look. The sun has increased in size with a little more glow. The moon has been saturated with a nice glow to give it a beautiful light.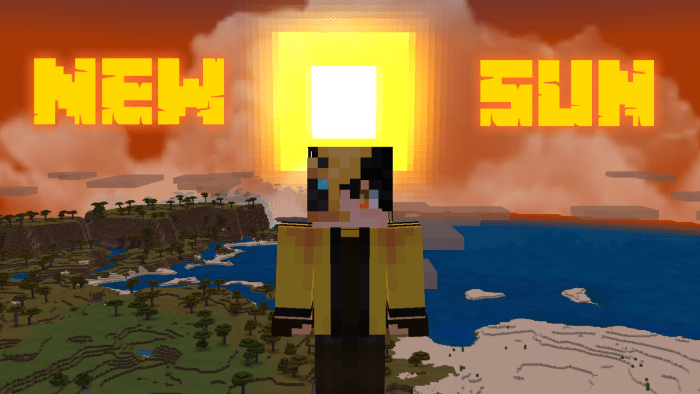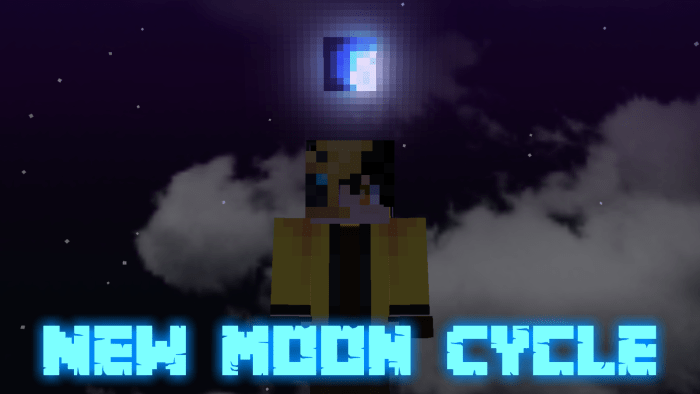 Realistic Clouds
Pretty obvious already, but there are realistic clouds in the textures to add some detail to the sky since it does not really have any detail.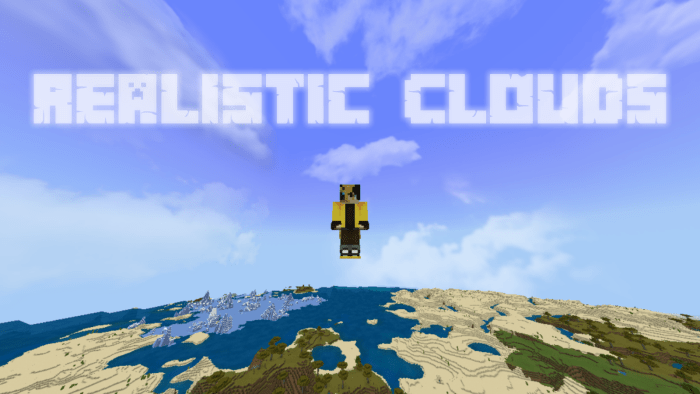 Less Intrusive
Rain

&

Snow

The rain and snow are very obnoxious when it comes to visibility, so transparency was added to give players a more comfortable feeling. The rain also lost color because in real life, the water is clear, not blue.




New Update!
Matching
Rain

Particles
The original rain particles were still the same blue which did not go well with the retextured rain. In this update the rain splash particles now support the same rain color. Unfortunately, adding transparency was attempted, but the particles still ended up being solid. Meaning no transparent rain particles are available. :\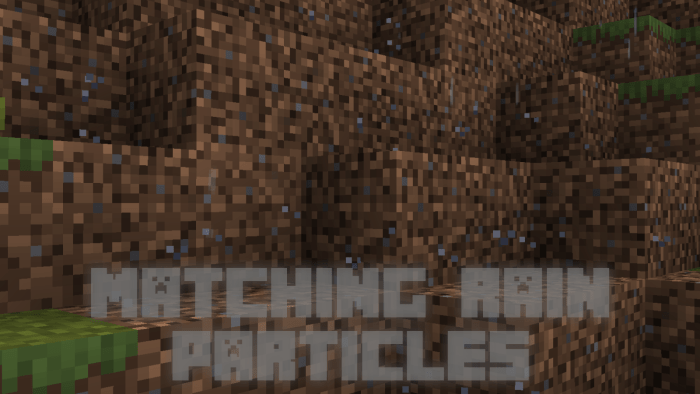 There's not a lot of changes to the texture pack, but I hope it's effective to give a different experience. Please let me know how you guys like the pack and I would to take any suggestions to improve in my creations!
Terms of use
As the creator of this I ask that you all please follow the terms of use for this texture pack.
You May:
-Use the textures in your own pack (Please credit the textures if asked)
-Modify the textures
-Upload a YouTube video reviewing the pack (Please credit the textures if asked)
You May NOT:
-Reupload the pack. (please link the original download to MCPEDL)
-Take credit for my textures
-Upload your own pack using my textures
If you have any questions regarding the pack feel free to contact me on either of the following:
Instagram – @xfallenangel14x
Discord – FallenAngel14#7696
Twitter – @Fallen120101
Installation
How To Install
PC MCPACK:
-Download .mcpack file
-Open file once downloaded
-Enable Pack in "Global Resources" Settings
PC Zip:
-Download .zip file
-Open file once downloaded
-Extract texture pack folder into the "resource_packs" folder
Directory: C:\Users\ExampleUser\AppData\Local\Packages\Microsoft.MinecraftUWP...\LocalState\games\com.mojang\resource_packs
-Enable Pack in "Global Resources" Settings
Android/IOS MCPACK:
-Download .mcpack file
-Open file with the Minecraft Application once downloaded
-Enable Pack in "Global Resources" Settings
(If your device fails to import or does not support .mcpack files, then resort to zip installation)
Android/IOS Zip:
-Download .zip file
-Open file once downloaded
-Extract texture pack folder into the "resource_packs" folder
Android Directory: Internal Storage/games/com.mojang/resource_packs
IOS Directory: On My IPhone/Minecraft/games/com.mojang/resource_packs
-Enable Pack in "Global Resources" Settings
DOWNLOAD:
TAGS :
---